戦士 SENSHI 19 Special Awards
SENSHI 19 gave us nothing less that a true spectacle at the Kongresna hall in Varna, Bulgaria.
Here are all the results of the gala:
Ivan Naccari won after an extra round against Aissam Chadid
Atanas Bozhilov won vie decision against Madicke Kamara
Dragomir Petrov won vie decision against Madicke Kamara
Nicola Stosic won via decision against Frangis Goma
Ilyas Chakir won via decision against Omar Moreno
Asdren Sinan won via decision against Sinan Cagala
Sebastian Lutaniuc won via decision against Oly Yves Roland
Milos Cvjeticanin won by KO against Abdelillah Azzouzi
Fekaki Othmane won via decision against Simon Mendes
Jakob Styben won after an extra round against Muammer Can Sahin
Jimmy Livinus won by KO against Lucas Achterberg
Giannis Stoforidis won by TKO against Nenad Cosic
Valeri Atanasov won via decision against Arturas Kudresovas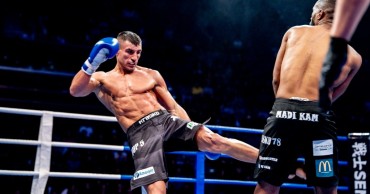 Atanas Bozhilov got to a convincing win against Madicke Kamara at SENSHI 19 and used the opportunity to throw a…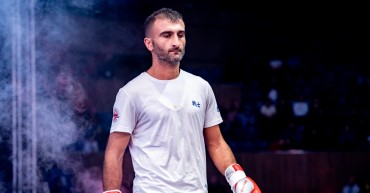 Levan Guruli lost his second fight with Dragomir Petrov at SENSHI 19 and showed some slowing down because his age…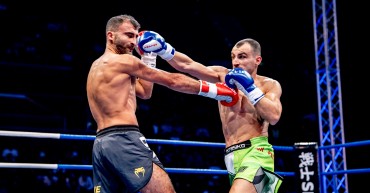 Dragomir Petrov got to his sixth win from six matches in 2023 after his convincing victory against Levan Guruli at…
SENSHI attracts the world's best fighters, offering a true combat spectacle
SENSHI 18 International Martial Arts Gala Night brought a lot of classy fights at a fast tempo and high adrenaline for the audience at the beach arena in Varna. The event was filled with unpredictable fights, and the professional fighters gave their best in pursuit of victory.
The 12 contested fights undoubtedly showed the high fighting skills of the SENSHI fighters. The participants from 14 countries demonstrated an extremely strong fighting spirit of kickboxing, kyokushin, Muay Thai, and MMA, capturing the hearts of the audience with their masterful performances. Their unbelievable combinations of precision strikes and battling tactics, coupled with attacking drive and impenetrable defense, charged the atmosphere of the evening with tension.