Andrey Chekhonin will face Ali Aliev on 13th of November in sports hall "Luzhniki" in Moscow. They will compete under the KWU SENSHI rules in the category up to 85.1 kg.
They are part of the biggest martial arts event in Russia – "Battle of Champions 12: School vs. School".
Chekhonin made a statement, defeating all his opponents in July 2019, when he won the SENSHI CUP. He has no defeat at the the professional fight nights.
He won the WAKO PRO world kickboxing title and has a silver medal from the "Tatneft Cup" tournament in 2015. He is a second dan in Kyokushin karate and has over 50 cups. A silver medallist from the Kyokushin World Cup, with victories at the professional kickboxing ring and Russian champion in professional kickboxing.
Boec.COM contacted Andrey Chekhonin before his next big challenge.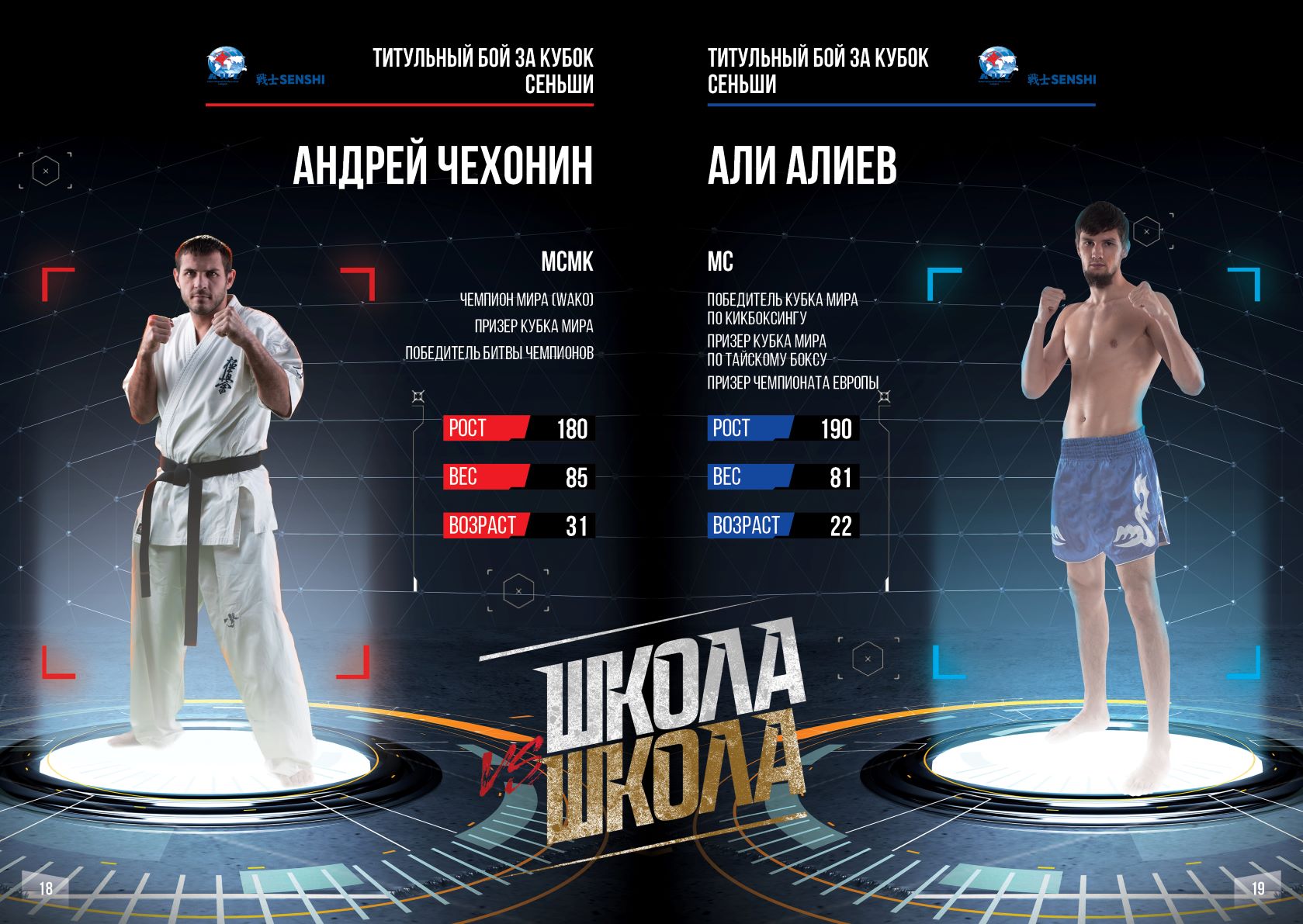 Hello, Mr. Chekhonin! Are you ready for this strong opponent?
Of course, I'm ready. I always take seriously every opponent and every battle.
How did you prepare for this bout?
As always – with hard and quality work. For me, it is not the name opposite that matters, but my performance.
You already have several SENSHI titles. Is there a special feeling?
I am very happy to be invited to SENSHI and so I have the opportunity to show my skills on this big stage. If I am at SENSHI – I must win!
You are called the "King of low kick". Do you like this nickname?
Thanks! I like it very much and I will continue in the same direction. In every battle I will try to justify the nickname.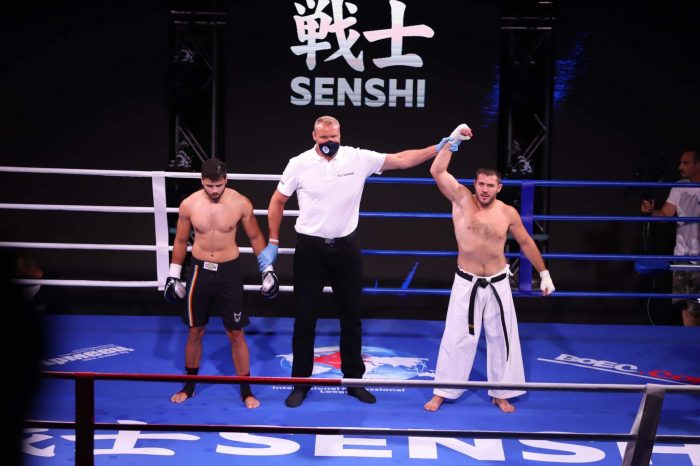 How did the pandemic affect you? Did you continue to train in the gym or at home?
The pandemic affected all athletes equally. I trained at home, and when the situation improved I returned to the gym. It's not pleasant, but the whole world suffers…
Which style are you more confident in – Kyokushin karate or kickboxing?
In kickboxing matches, I fight with the spirit of my Kyokushin trainings. This discipline marks you and shapes you as a fighter.
You recently became a father – how does it feel? Will this be your new inspiration in the ring?
I felt real happiness! My child is the biggest inspiration before this battle. So it will be in the future.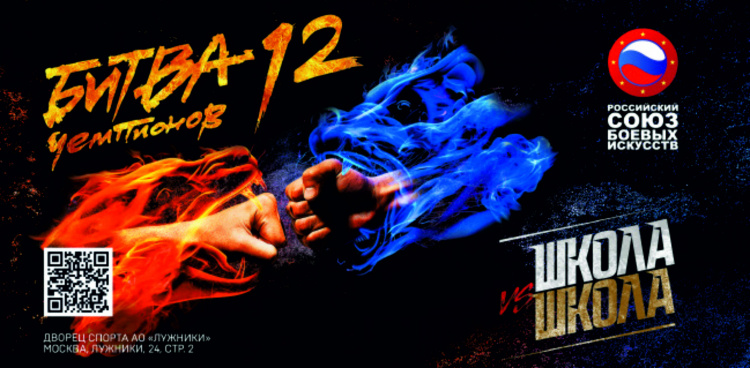 We mentioned the future – what are your biggest goals? You have already proven yourself on the domestic and international scene.
Now the goal is to win this battle! I am completely focused on my match with Ali Aliev on 13th of November.
What would you like to wish our audience at Boec.COM?
I would like to wish everyone to overcome this difficult time and stabilize faster. Be healthy and good luck to the readers of your site!
Source: boec.com