The last training session of the KWU International Professional League's training camp took place under the sign of serious physical exercises.
The event took place on May 6-8 at "SENSHI Gym" in Varna, Bulgaria. Sunday's training started at 09:00 in the morning.
The participants in the camp once again showed determination, giving everything their got and demonstrating elite skills. As usual, the athletes were divided into four groups – one for each instructor.
The former three-time K-1 heavyweight champion Peter Aerts was leading the group of pro fighters and this time the training took place in the gym.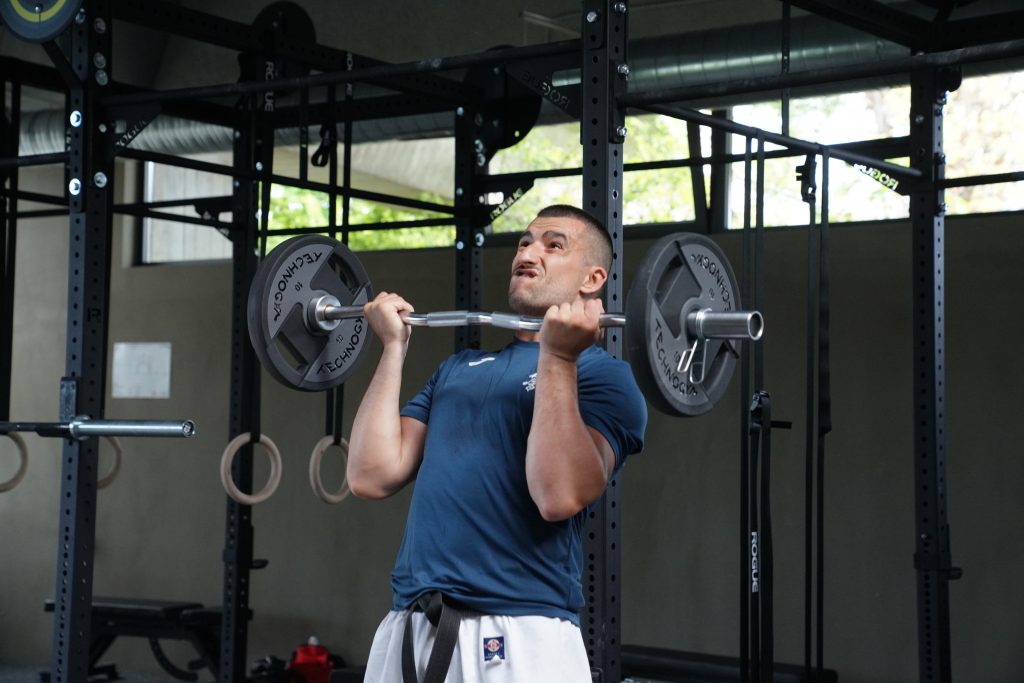 In the weightlifting hall, the fighters showed that they are not only skilled athletes, but also have serious strength. "The Dutch Lumberjack" showed various exercises for explosiveness, muscular endurance and isometric strength, and the curved levers tossed in the air as if there were no weights on them.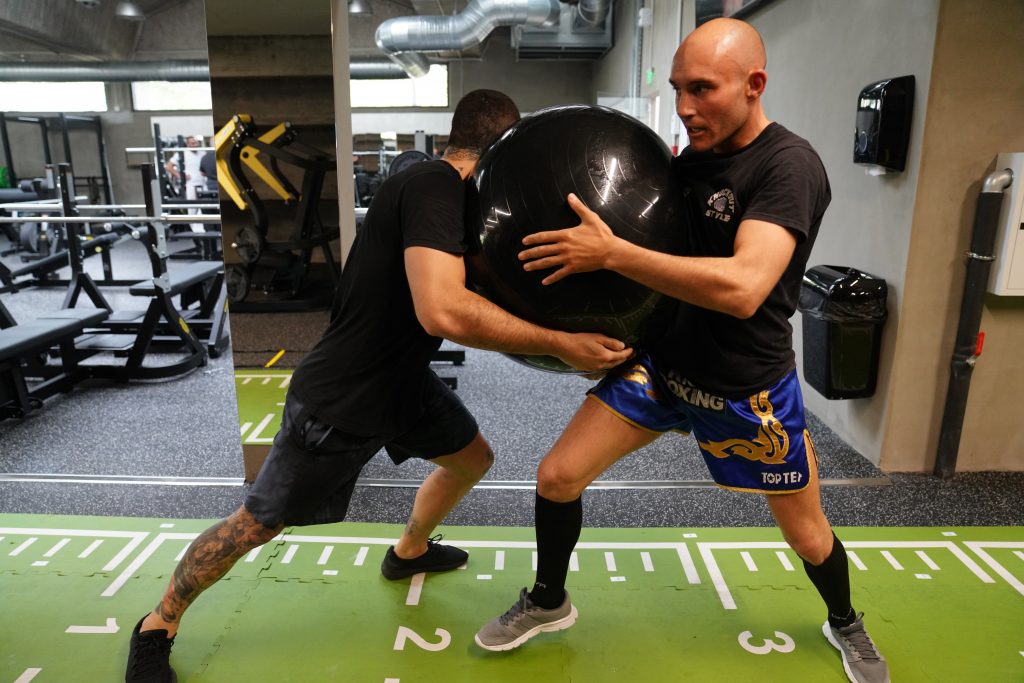 Former K-1 MAX and SUPERKOMBAT champion Alber Kraus was guiding the group with the young participants. "The Hurricane" divided them in groups of two and made them show the exercises of the last days, while adding a new combination and technique. He was actively being assisted by Bulgaria's Vladimir "The Pitbull" Valev who was training hard alongside Kraus and the young bloods around him.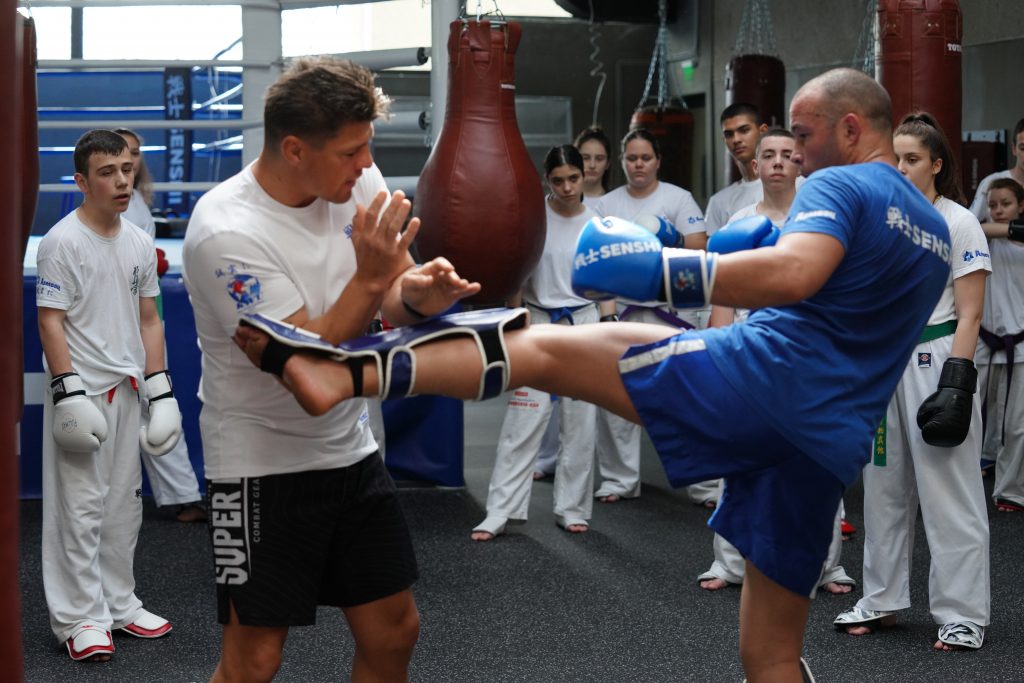 The former-four time K-1 heavyweight king Ernsto Hoost continued the tradition of showing shots and moves from his rich arsenal. "Mr. Perfect" emphasized the counter-techniques, and the fighters diligently repeated the movements and implemented what they learned in sparring sessions. Hoost ended the session with serious stretching and solemnly reminded the contestants to play freely and think, whether on the tatami or in the ring.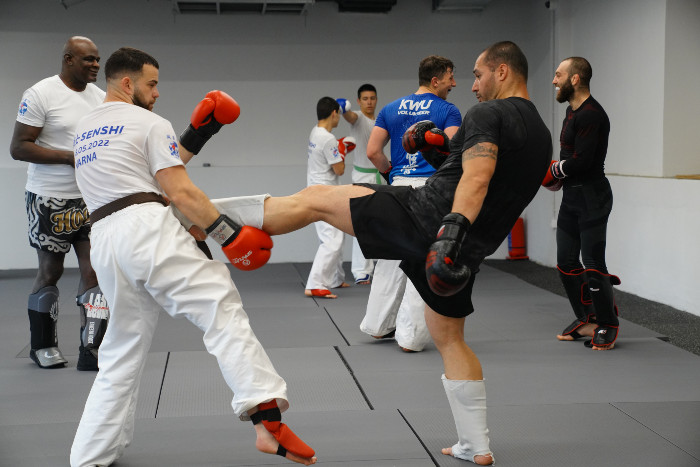 The former four-time K-1 heavyweight champion Semmy Schilt was once again showcasing interesting games and activities to the instructors and coaches around him. "Hightower" put emphasis on the importance of working together and thinking outside the box. The coaches had to build paper towers, as they were separated into groups of two or three.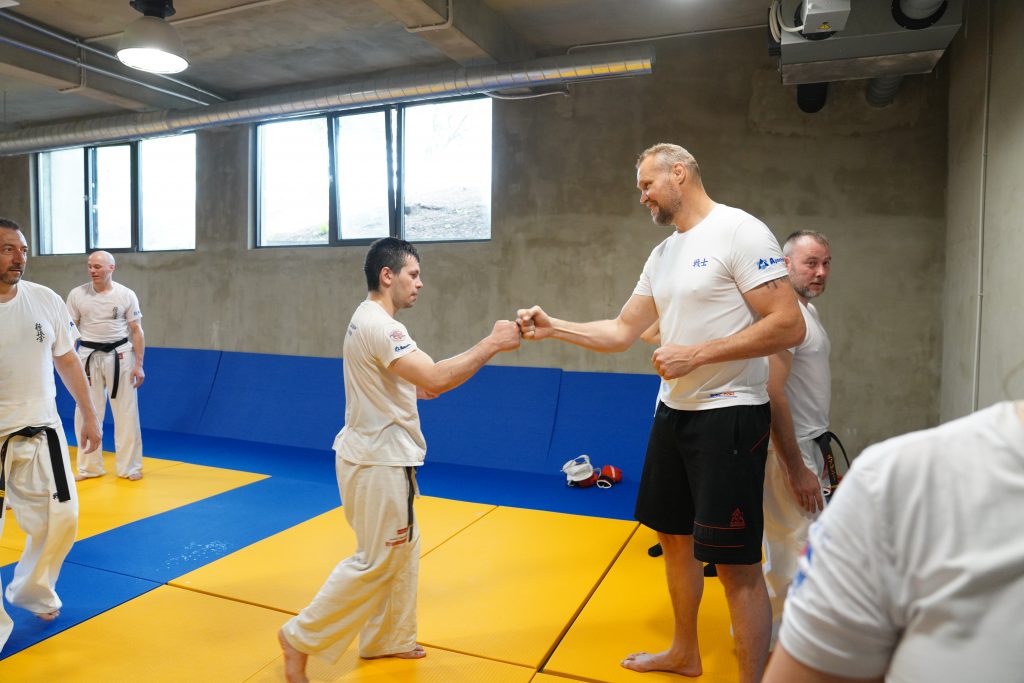 The second KWU International Professional League's training camp of the year ended with the traditional photo.
Photos: Roman Odessky