he Kyokushin World Union's Professional league will be once again holding a training camp for competitiors, insructors and judges under the KWU Senshi and KWU Full Contact rules.
The event will take place in Varna, Bulgaria, from May 5-8. International and Bulgarian fighters are all welcome.
A total of six training sessions will be held at the new SENSHI Gym in Varna. K-1 legends and former Grand Prix champions Peter Aerts, Semmy Schilt and Ernesto Hoost will be instructors at the camp.
Once again they will be accompanied by the former K-1 Max and SUPERKOMBAT  legend Albert Kraus. The Dutch welterweight will made his third appearance at a KWU International Professional Camp.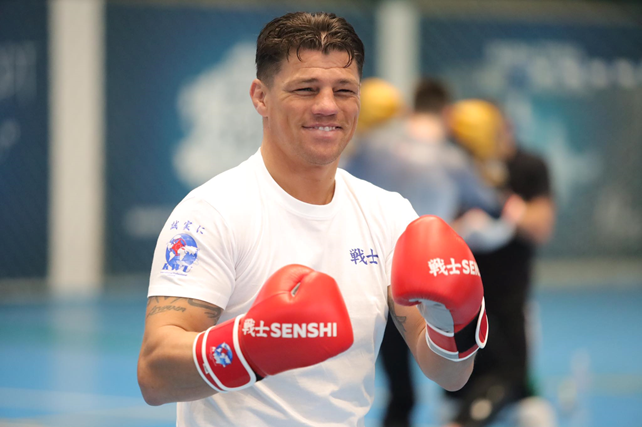 Bulgarian and foreign fighters will have the chance to train and work out under the guidance of Shihan Ivo Kamenov – the chairman of Bulgaria's national association of combat sports and CEO of KWU Professional League. Shihan Asen Asenov – a member of the Management Board of the Bulgaria's karate kyokushin federation.
This is another seminar which is being organised by the KWU International Professional League in the past years. The last one was held in February when SENSHI 11 took place. That was the first time the legends had the chance to witness the new SENSHI Gym where some of the sessions were held.
Initially the 12th edition of the international fight night SENSHI had to take place in May, but the current international situation changed the initial plans.