"Every hit must be a knockout!"
These words of Peter Aerts echoed in the "Arena Armeec" hall during the second day of the ongoing KWU International Professional League Camp that takes place in Sofia, Bulgaria.
Arts wanted the fight from a distance to be the point of today's session.
The Dutchman made it clear that even the slightest move is important and can mean a knockout. In the morning session, he bet on kicks and combinations with an emphasis on the final shot.
The activities focused on precision and explosiveness, with the "Dutch Lumberjack" personally paying attention to the individual sparring pairs.
"Make less strikes, but do it on 100%, now the quantity doesn't matter," Aerts said.
The training started with a shadow fight. The three-time K-1 world champion required the competitors to make combinations and secure quality footwork.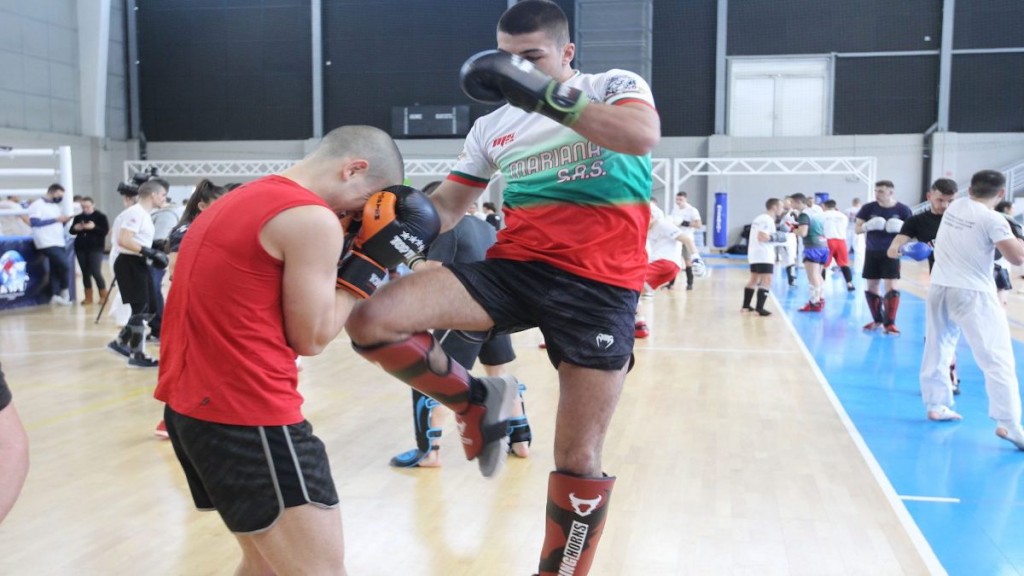 Thomas Duve assisted him with the demonstrations.
The two-time SENSHI participant is the only foreigner of the camp because the event is focused on Bulgarian fighters. The camps will be held more often, and when there are SENSHI fight nights, they will be large-scale, with foreign fighters.
This time the group is complete. Apart from professional athletes, there are only champions and medalists.
It is a special day for Aleksandar Petrov, who is celebrating his birthday.
The Bulgarian kickboxer will spend it with intensive training sessions. Petrov, who recently got engaged, accepted Arts' difficult tasks with a smile on his face.
In the middle of the session, the Dutchman gathered everyone around the ring and showed them some tips and tricks. The Kickboxing greatness is in Sofia by the invitation of Shihan Ivo Kamenov, the Executive director of the KWU Professional League and Chairman of the National combat sports association in Bulgaria.
"Those who practice karate have started to control the distance much better, and the explosiveness of the whole group has increased," praised the athletes Peter Aerts.
Representatives of the Bulgarian Karate Kyokushin Federation and the Bulgarian Kickboxing and Muay Thai Confederation are taking part in the camp.
Source: boec.com
Photos: Dimitar Kyosemarliev