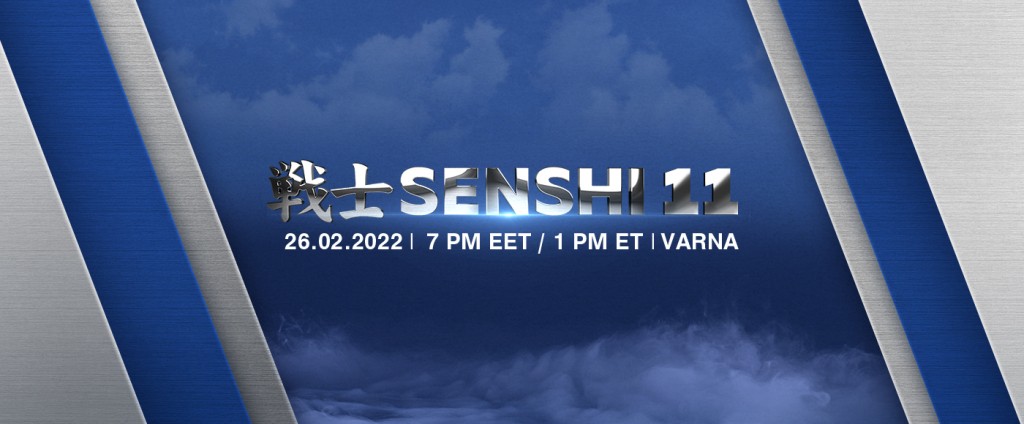 The SENSHI International Fight Show returns on February 26 at 19:00
The fight gala evening will be held at the Palace of Culture and Sports in Varna
After high adrenaline fans enjoyed epic fights in the 10th anniversary edition of SENSHI in December, the fight circuit has now prepared another big international fight gala. It will take place on February 26 at the Palace of Culture and Sports in Varna. The big clash of the titans will kick off at 19:00, and spectators will be able to follow it from the front row of the hall, as well as live on Bulgaria ON AIR and Max Sport 1 and online on American FITE TV and on Senshi.com, Boec.bg, Boec.com, Kwunion.com and Kyokushin Karate News.
The fight card of the new 11th edition of SENSHI will feature 11 major clashes under KWU SENSHI and KWU Full Contact rules between martial arts masters from as many as 13 countries. The fights will feature some of the biggest martial stars from Bulgaria, Romania, Serbia, Spain, Italy, Estonia, Germany, Russia, Republic of North Macedonia, Ukraine, Moldova, Bosnia and Herzegovina.
Tickets for SENSHI are now on sale in the Eventim network.
The list of champions who will take to the ring on February 26 has not yet been officially announced, but the organizers hint that a much anticipated and delayed match is on the way. Keep an eye on SENSHI's official Facebook, Instagram and YouTube channels, as well as the chain's new website Senshi.com, to find out who it will be.
Especially for the gala, K-1 greats, three-time and four-time K-1 heavyweight world champions Peter Arts, Semi Schilt and Ernesto Hust will once again arrive in Bulgaria to serve as referees and commentators for the gala. Special guest, referee and commentator at SENSHI on February 26 will be the spectacular veteran and K-1 Max champion Albert Kraus. The four martial arts legends will also take part as instructors in a training seminar of the World Kyokushin Union Professional League in Varna, which will be held in the days surrounding SENSHI. Training with the greats starts on February 25 and will continue until February 27 inclusive.
The 11th edition of SENSHI is organized in cooperation with the Professional League of the World Kyokushin Union (KWU International Professional League), as well as with the special support of ZAD "Armeec", MAX Sport, "Bulgaria Air" and M Car Group – BMW dealer.
Media partners of SENSHI are Boec.BG and Boec.COM, the national TV Bulgaria ON AIR, the American online martial sports TV FITE, Gol.bg, Topsport.bg, Kwunion.com, Russian Union Of Martial Arts, the information portal Kyokushin Kagate News, Fighto.News, Novinata.bg and KickboxingTV.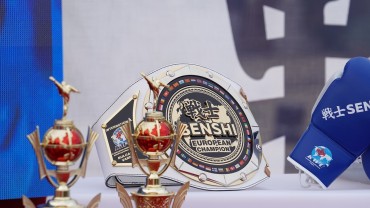 On September 16, we saw two new SENSHI Euro champions, and at a previous edition of the international gala, three…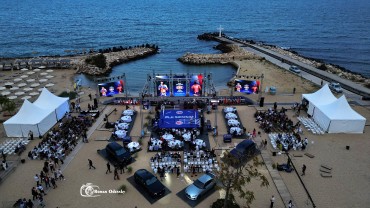 24 fighters from 14 countries performed on the beach arena of SENSHI 18 The Bulgarian fighters who took to the…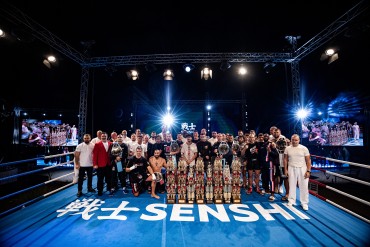 SENSHI attracts the world's best fighters, offering a true combat spectacle SENSHI 18 International Martial Arts Gala Night brought a…