"SENSHI 12: CLASH OF TITANS" TO TAKE PLACE ON JULY 9
This one is gonna be a "beach edition" due to the fact that the fight night will be held on the beach in front of the "More" restaurant.
As usual, we're in for some unbelievable duels and hardcore battles. The fight card of the event is yet to be announced, but one thing is for sure – the show will be worth it. All fights will take place under the KWU Full Contact and the KWU SENSHI rules. Tickets will be available soon.
The 12th edition of SENSHI will take place during one of the biggest combat sports events not only in Bulgaria, but in the whole kyokushin and karate world – the 16th annual KWU International Summer Camp in Kamchia from July 3-10.
SENSHI 12: Clash of titans will be aired live on Bulgaria ON AIR and Max Sport 1 in Bulgaria, as well as FITE, Fight Box, Boec.bg, Boec.com, Senshi.com, Kwunion.com and Kyokusin Karate News.
SENSHI 12 is organized with the cooperation of the KWU International Professional League, Armeec Insurance Group, Max Sport, Bulgaria Air, M-Car Group.
Media partners of the event are Boec.BG and Boec.COM, Bulgaria ON AIR, US online platform for combat sports FITE, Gol.bg, Topsport.bg, Kwunion.com, Russian Union Of Martial Arts, Kyokushin Кarate News, Novinata.bg, KickboxingTV and Fighto.New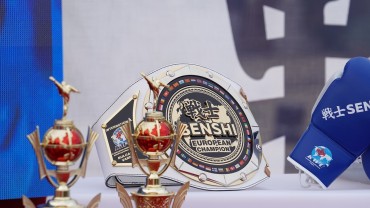 On September 16, we saw two new SENSHI Euro champions, and at a previous edition of the international gala, three…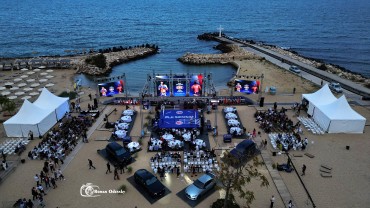 24 fighters from 14 countries performed on the beach arena of SENSHI 18 The Bulgarian fighters who took to the…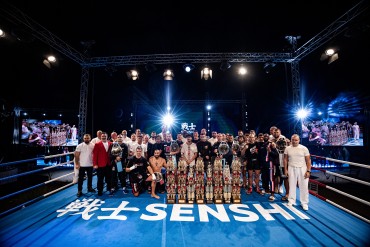 SENSHI attracts the world's best fighters, offering a true combat spectacle SENSHI 18 International Martial Arts Gala Night brought a…