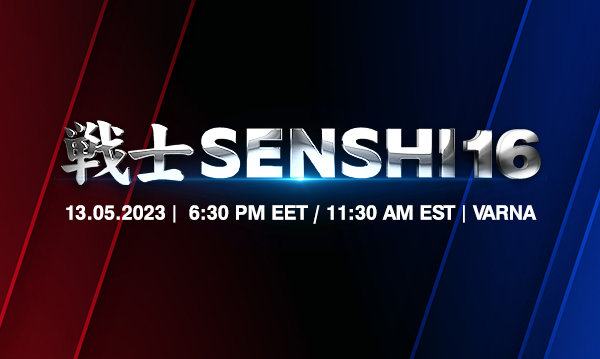 Three fights for the SENSHI European Titles in three categories
The 16th edition of the SENSHI professional fighting gala will offer breathtaking fights, glowing adrenaline, and fighters who will give their all to win. The spectacular new edition will be held on May 13th at 6:30 pm in the Palace of Culture and Sports, Varna.
After the knockout gala SENSHI 15, the new edition will once again feature clashes between elite fighters from around the world in 13 bouts, and the fights will be held under the rules of KWU FULL CONTACT, KWU OPEN, and KWU SENSHI. Above all, the viewers in the sea capital and in front of the small screen will be the first to know which of the champions will fight for the SENSHI European titles.
The organizers of the fight show once again guarantee an attractive and titanic fight card featuring highly trained fighters from Spain, Portugal, Germany, and more countries, as of course it is needless to mention that SENSHI will not be the same without the hosts, namely the Bulgarian champions.
The martial arts fans who will come to Varna for the gala will have the opportunity to see world greats and star trainers first-hand, and who they are will become clear in a few days.
SENSHI starts on May 13th at 6:30 p.m. – you can watch it from the front row in the Congress Hall of the Palace of Culture and Sports in Varna as well as it will be broadcasted live on Bulgaria ON AIR and Max Sport for Bulgaria, as well as in real-time worldwide on American television FITE, Senshi.com, Boec.bg, Boec.com, Kwunion.com, and Kyokushin Karate News.
SENSHI is organized in cooperation with the Professional League of the Kyokushin World Union (KWU International Professional League), as well as with the special support of Armeec Insurance Company, MAX Sport, Bulgaria Air, M Car Group – BMW dealer, Rolls-Royce Motor Cars Service and St. St. Constantine and Helena Holding.
SENSHI's media partners are Boec.BG and Boec.COM, the national television Bulgaria ON AIR, the American online martial arts television FITE, Gol.bg, Topsport.bg, Kwunion.com, the information portal Kyokushin Karate News, Fighto.News and Novinata.bg.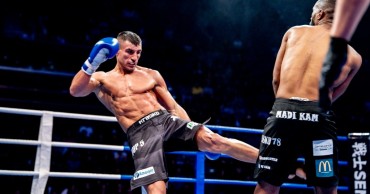 Atanas Bozhilov got to a convincing win against Madicke Kamara at SENSHI 19 and used the opportunity to throw a…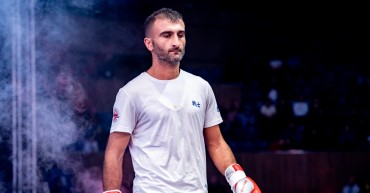 Levan Guruli lost his second fight with Dragomir Petrov at SENSHI 19 and showed some slowing down because his age…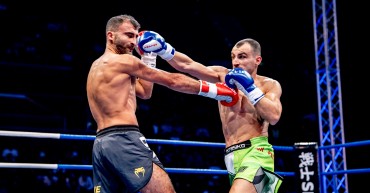 Dragomir Petrov got to his sixth win from six matches in 2023 after his convincing victory against Levan Guruli at…