The stars that will clash in the 11-th edition of the elite organization SENSHI conducted their last training sessions before stepping in the ring on Saturday night. The SENSHI show will take place on 26.02 in Palace of Culture and Sports in Varna.
All 22 fighters and their coaches went to the newest sports facility in town – "SENSHI GYM". The sportsmen were really impressed with the sports center and all four halls in it. In one of the halls the open workout was held.
Some fighters did light drills just to break a sweat, but others went full-blast like there is no tomorrow!
This was the case of Florin Lombagiu! The also known as "Rambo" Romanian fighter got all eyes on him with hard shots and kicks on the precision and accuracy machine.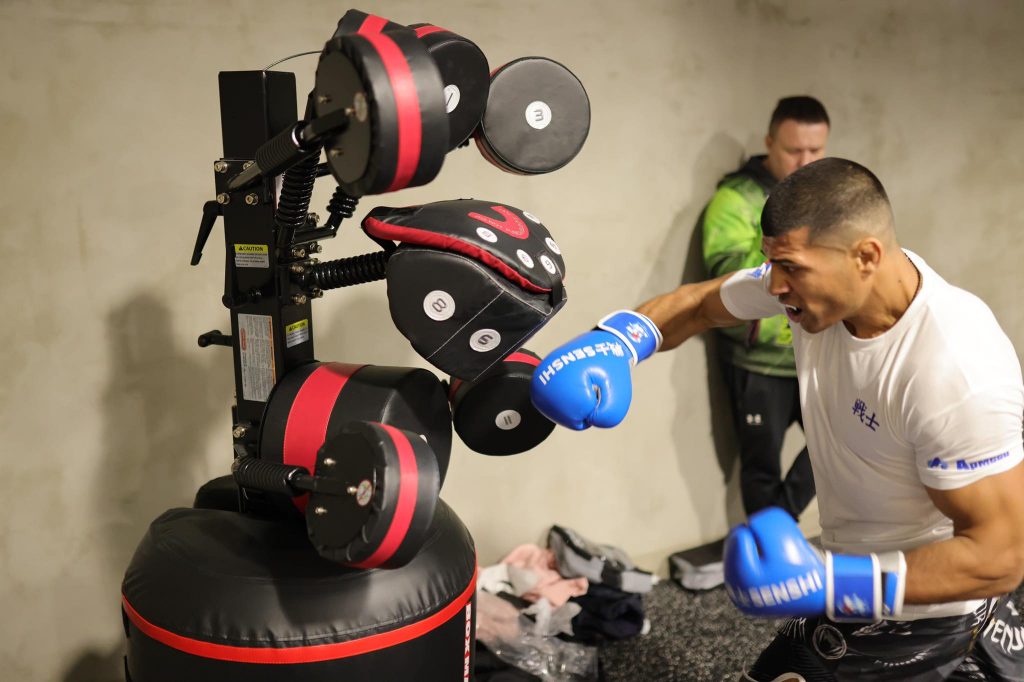 The Romanian impressed everybody with his hard work!
SENSHI`s fight card for this Saturday includes 11 fights between fighters from 13 countries under the KWU Full Contact and KWU SENSHI rules.
The combat show will be broadcast live on the national television Bulgaria ON AIR, MAX Sport 1, on the American television FITE, as well as online on Senshi.com, Boec.BG, Boec.com, Kwunion.com and Kyokushin Karate News.
SENSHI 11 is organized with the cooperation of the KWU International Professional League, Armeec Insurance Group, Max Sport, Bulgaria Air, M-Car Group.
Media partners of the event are Boec.BG and Boec.COM, Bulgarian national TV Bulgaria ON AIR, US online platform for combat sports FITE, Gol.bg, Topsport.bg, Kwunion.com, Russian Union Of Martial Arts, Kyokushin Кarate News and Fighto.News.