The training camp of the Professional League of the Kyokushin World Union (KWU) offered emotions and intensive trainings in the prestigious sports center "SENSHI Gym".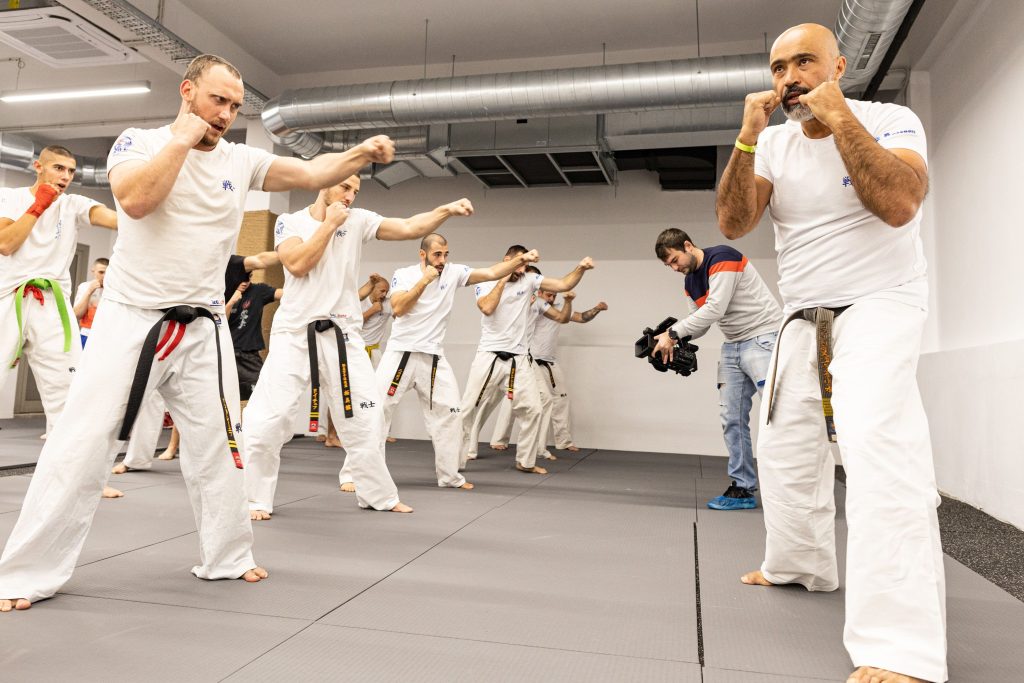 Nearly 300 fighters from 24 countries (Australia, Belgium, Brazil, Bulgaria, Czech Republic, Denmark, Estonia, France, Georgia, Germany, Italy, Japan, Moldova, Morocco, Poland, Portugal, Romania, Russia, Serbia, Slovenia, Spain, The Netherlands, Turkey, Ukraine) – karatekas, native and foreign fighters, as well as 14 instructors with legendary achievements in combat sports.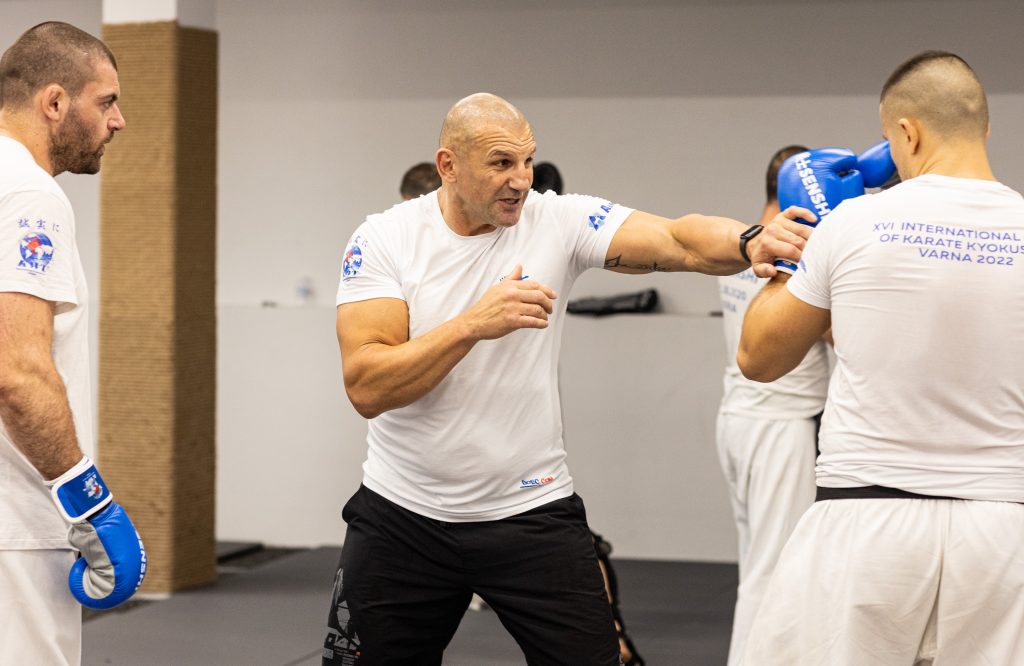 Fighters were trained by the legends Peter Aerts, Ernesto Hoost, Albert Kraus, Semmy Schilt, Nicholas Pettas. The participants of the training camp touched and lea rned from the greats Shihan Francisco Filho and Sensei Glaube Feitosa. Shihan Alexandr Pichkunov was also a partner of Shihan Francisco Filho and Sensei Glaube Feitoza in the training of young hopefuls in combat sports. Sam Greco gave the fighters a lot of guidance as well.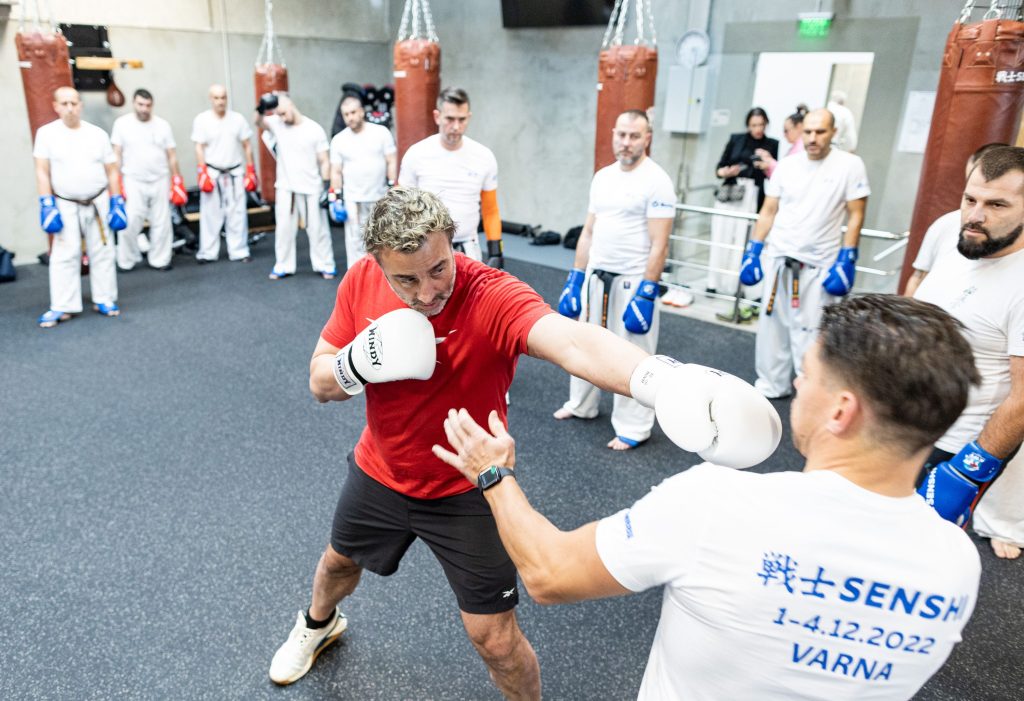 Sensei Zahari Damyanov and Sensei Petar Martinov also participated actively in the training and gave useful advice as assistants to the instructors.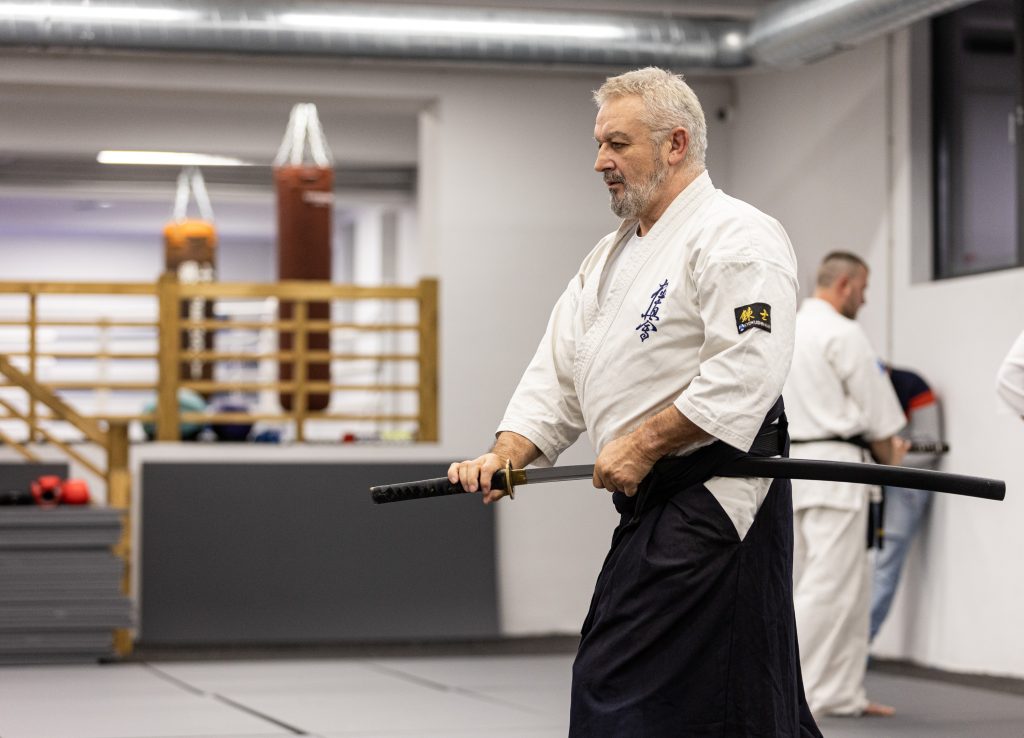 Sensei Andrews Nakahara and Sensei Alex Alves lead the intensive training in Brazilian Jiu Jitsu and MMA ground fighting techniques. Shihan Asen Asenov held an "Iaido" training session.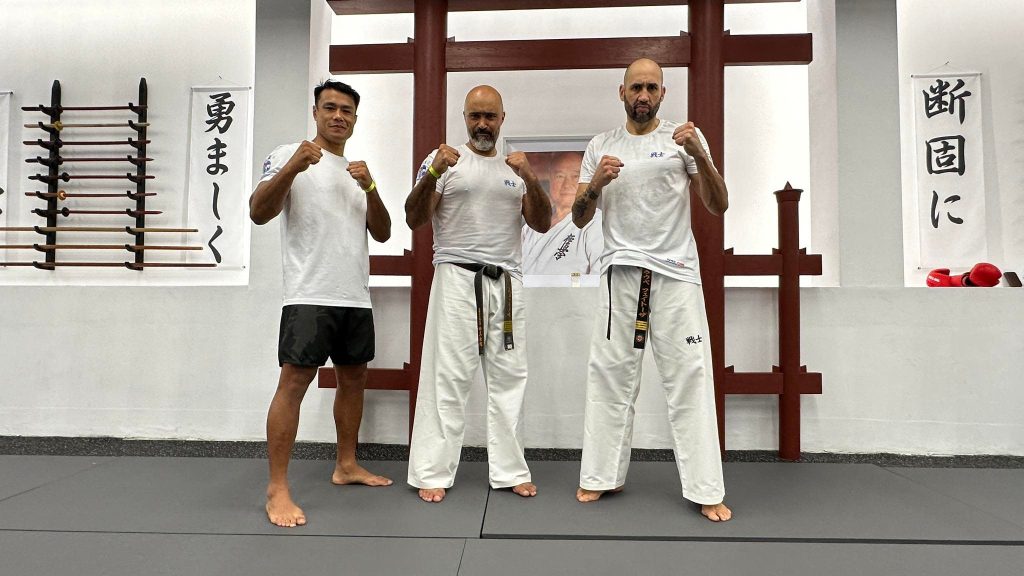 Sеmmy Schilt shared helpful tips with the coaching group on how to best pass on their knowledge. The group was then taken over by Sam Greco and Peter Aerts.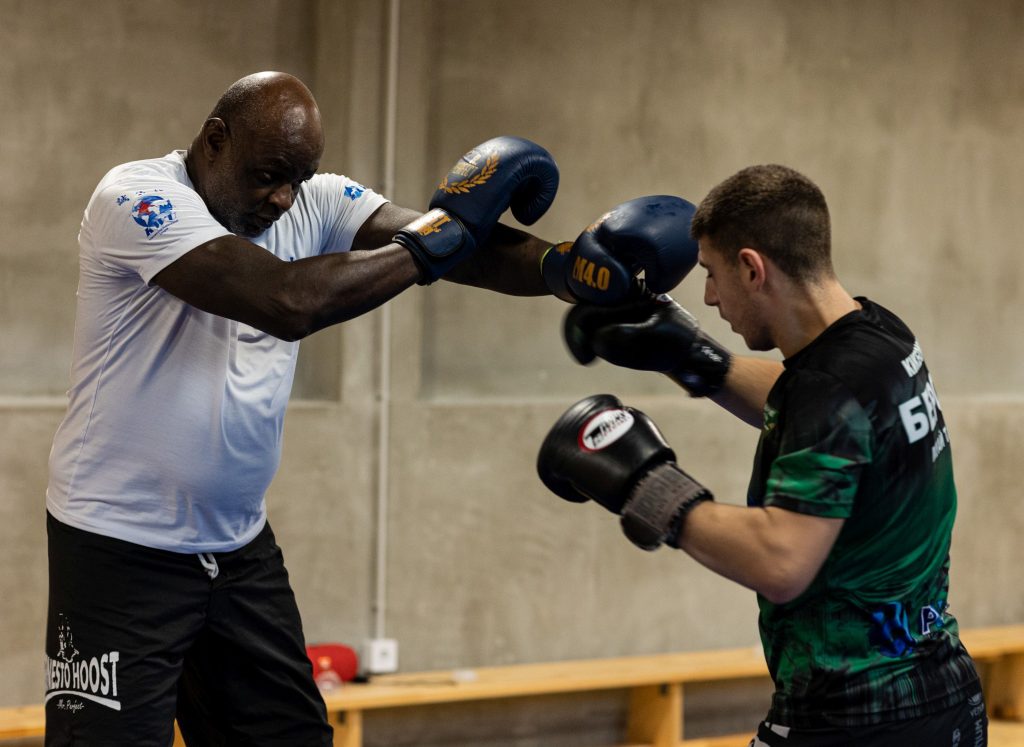 Participants learned from the experience and enthusiasm of the all-stars trainers. During the camp, they applied techniques that the coaches showed each other to them. The participants showed their skills, curiosity and trusted the instructors for the best techniques and their execution.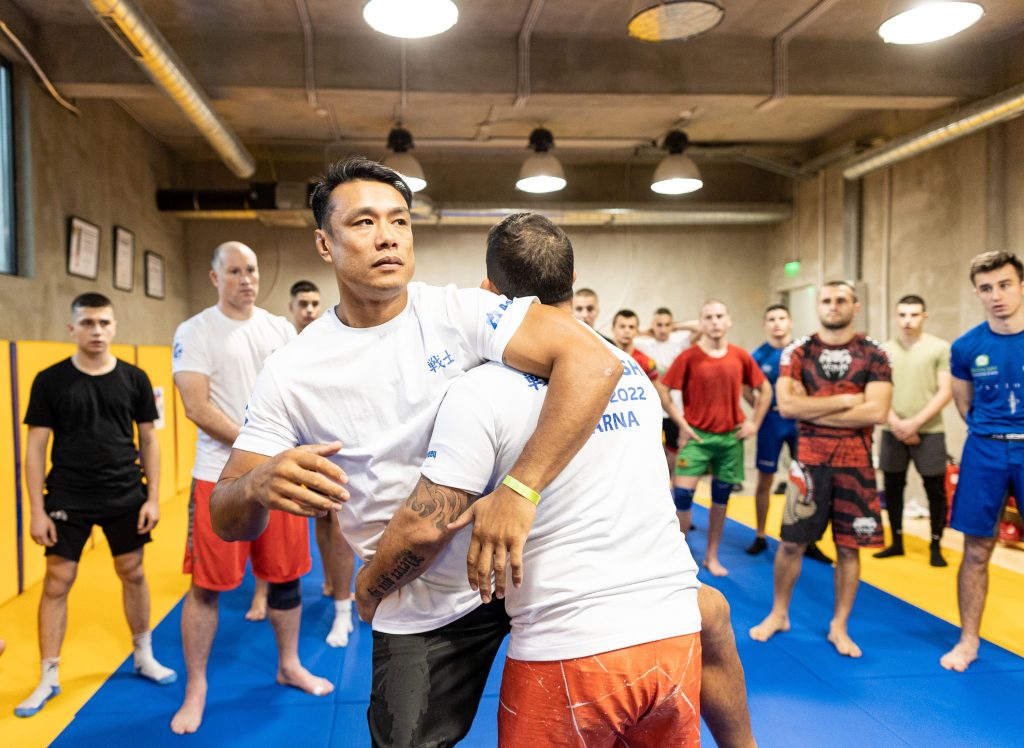 The special guests Takashi and Momo Ito also participated in the training process and admired the training conditions at "SENSHI Gym".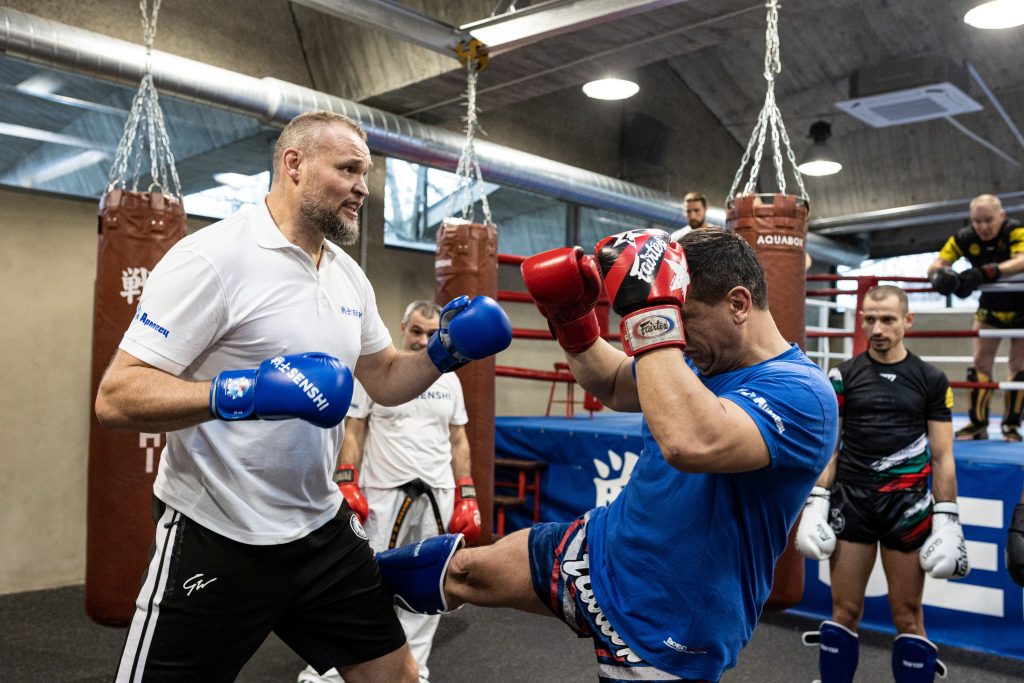 All 26 fighters from SENSHI 14, as well as their coaches, had a final training session before the big fights this Saturday. The session was open to media and combat sports fans. Everyone is in good spirits and ready to fight for the belt of the International gala fight night – SENSHI 14.
The intensive day ended with a lecture on "Optimal nutrition and supplementation for fighters" with Belcho Hristov and Tihomir Trifonov.